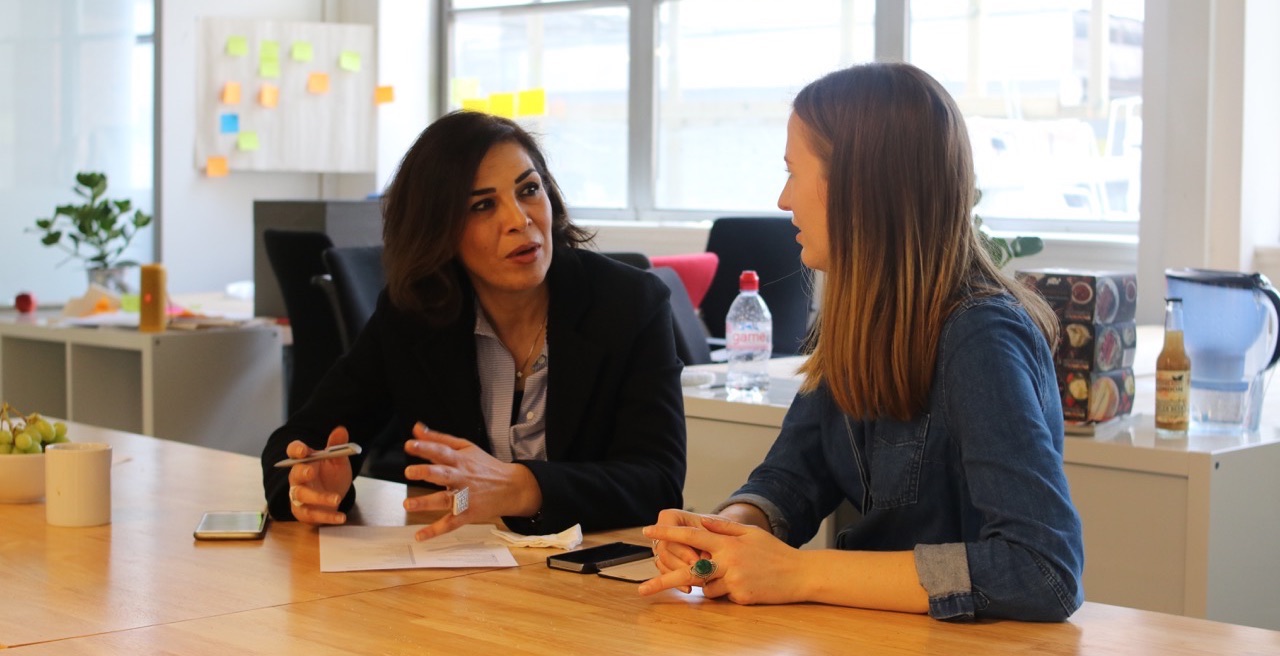 Chatterbox & t
he
British Red Cross
Learn languages with refugees for a multilingual European society.
Apply to test-drive Chatterbox for free as an individual or organisation.
Chatterbox is a smart, online language learning service for professionals powered by refugees. We uniquely combine AI powered self-study courses with regular practice alongside algorithmically matched native language coaches from the refugee community. Coaches are paired with students based on shared professional backgrounds and interests, achieving industry topping completion rates and unbeatable relevance in learning. On our app engineers are learning Arabic from fellow engineers and aid workers are learning French from medical doctors. And while our clients learn, our refugee coaches earn a living, improve their employability, and reclaim their professional identities. Sign up for 5-10 hours of FREE language training for a limited time only.
Funded by the European Union, Chatterbox and the AVAIL project are connecting refugee language coaches and language learners across the EU in order to test and evaluate new models of language learning and measure the integration experience for coaches and students.
Are you eligible?
To be eligible you or your organisation's participating employees must:
Be an EU resident

Have intentions of learning a new language or practising a foreign language

Consent to participate in surveys before and after the block of lessons, with optional interviews

Not be an employee of Chatterbox, the British, Irish, Latvian or Italian Red Cross, or the International Federation of the Red Cross and Red Crescent.