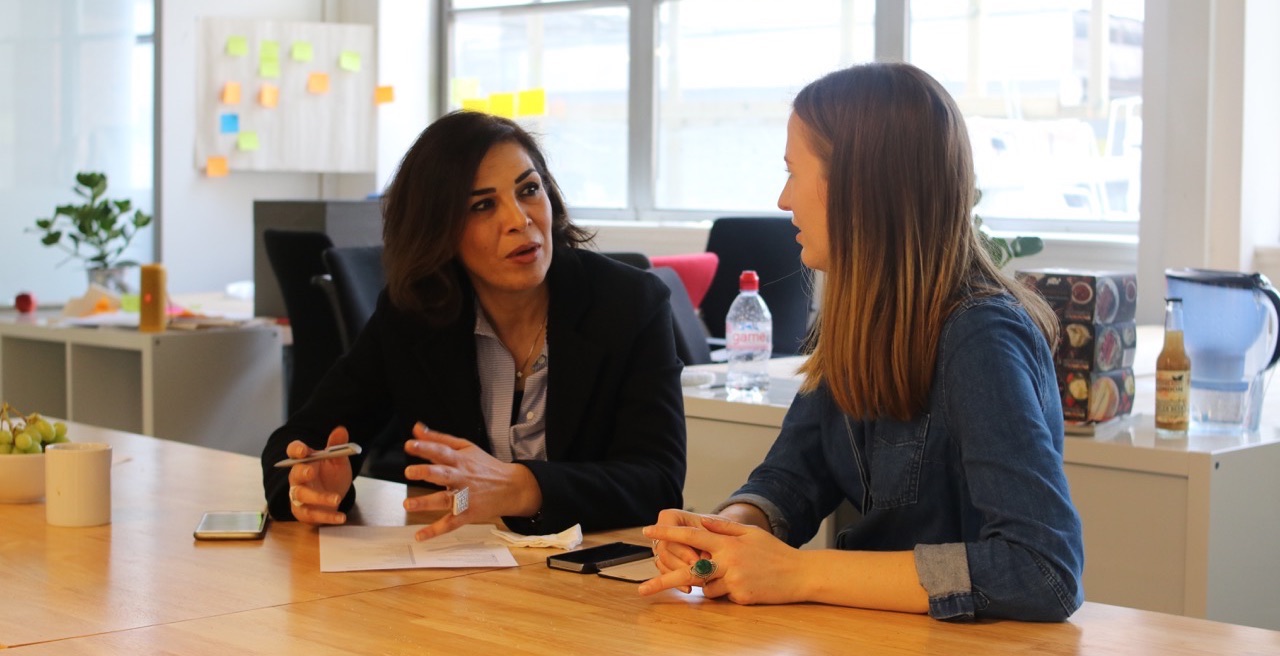 Chatterbox & the
British Red Cross
Learn languages with refugees for a multilingual UK society.
Apply to test-drive Chatterbox language learning for free as an individual or organisation.
The project: learn and practice languages to connect with your community.
Funded by the European Union, the AVAIL project is running various integration and advocacy initiatives in the UK, Ireland, Italy and Latvia. In the UK, this includes a collaboration between the British Red Cross and Chatterbox Languages to connect refugee language coaches and language learners across the UK, in order to test and evaluate new models of language learning and measure the integration experience for coaches and students.
ALREADY LEARNING A LANGUAGE? Receive 5 hours of free online conversation (intermediate or advanced level), choosing from: Arabic, Spanish, French, Mandarin, Korean, Persian, Turkish, Swahili, Hindi, Urdu and Somali.
WANT TO START LEARNING A LANGUAGE FROM SCRATCH? Receive 5 hours of free online coaching to learn Arabic or Spanish.
ORGANISATIONAL SIGN UP Test drive a workplace language learning programme for free.
Your commitment as a participant
We are seeking to enhance the integration of refugees and asylum seekers within local communities. To evaluate our work and improve your experience we ask every participant preliminary questions about their experience with us as part of this project. Answers are anonymised and will not influence participation in the project.
In the future, the British Red Cross may also ask participants for a short interview to discuss their experience of working with Chatterbox.
Are you eligible?
To be eligible you or your organisation's participating employees must:
Be a UK resident

Have intentions of learning a new language or practising a foreign language

Not already be a Chatterbox or British Red Cross student, employee or volunteer

Consent to participate in surveys before and after the block of lessons, with optional interviews
About Chatterbox
Chatterbox is a smart online language learning service for professionals powered by refugees. We uniquely combine AI powered self-study courses with regular practice alongside algorithmically matched native language coaches from the refugee community. Coaches are paired with students based on shared professional backgrounds and interests, achieving industry topping completion rates and unbeatable relevance in learning. On our app engineers are learning Arabic from fellow engineers and aid workers are learning French from medical doctors. And while our clients learn, our refugee coaches earn a living, improve their employability, and reclaim their professional identities.
Learn more about our mission here.